Geo domain for sale - Fez, Morocco.
فاس.com - xn--mgby3b.com
NOTE: You may find misspellings of this word around the net, but this spelling has been verified by native Arabic speakers of this forum as well as comparison of google search results.
NOTE: The .net is owned by a Fez native who registered it a couple months after I left it free (silly me).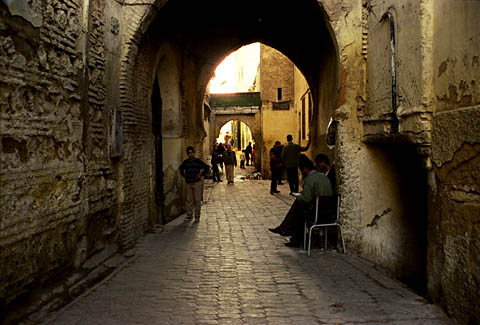 More photos:
http://brianabbott.net/travels/spainmorocco/fes.php
Some facts about Fez:
- Population approx. 946,000
- One of Morocco's four imperial cities
- The old city is the largest contiguous car-free zone in the world (740 acres / 300 hectares)
- Has the best preserved old city in the Arab world
- The old city is a UNESCO World Heritage Site
- Founded in the year 789
- Supposedly the largest city in the world from 1170-1180
- Has been the capital of Morocco several times
- Popular tourist destination
- Well connected by plane, train, car, and bus
$5000
.